Patient of the Month - March 2022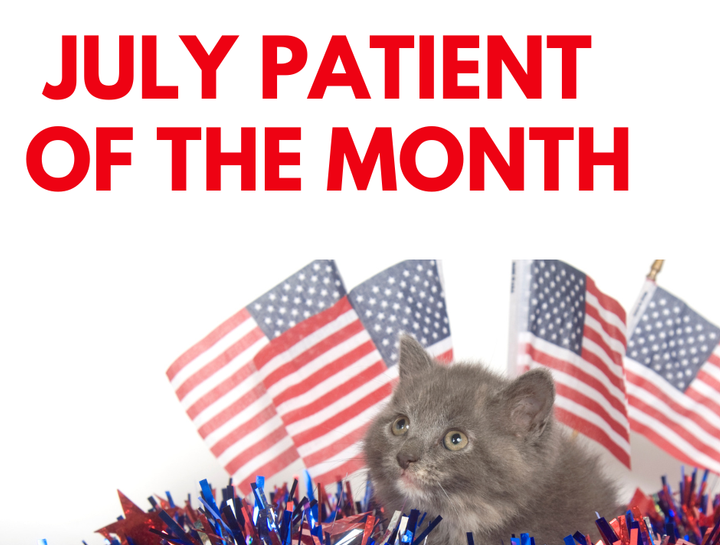 February 28, 2022
Our Feline Patient of the Month: FROSTY


Frosty is about 8 years old Siamese and use to live outside until he came to his new family (by his choice). He is the sweetest thing, he purrs all the time including when he gets his shots. He loves belly rubs to be brushed his blanket and his cozy bed. He also loves his treats canned food and hard food, even though he only has two teeth. We are so happy Frosty came in our lives.
Our Canine Patient of the Month: TOGO
Togo was born in May, 2021 in Tennessee. He is the 5th Sheltie to become a member of our family. We are blessed!
From the day he arrived, Togo has been a bundle of non-stop energy. Everywhere he goes is at a dead run, followed by insane spinning, like a whirling dervish. Every door opening and closing is an excuse for pawing, spinning, barking, and jumping. We had thought he was purebred Sheltie but it turns out he is 1/4 kangaroo,. He is a very good listener and will stare intently at you while you give him a command.....then he will do something else entirely! His favorite games are chasing grandchildren around the house and playing with his favorite chew toy named Ellie (a 6.5lb Yorkie who comes over often). Togo can't wait for the pool to open so he can go rafting, since he is also 1/1024th Labrador.
Life is good with Togo!