Patient of the Month - July 2022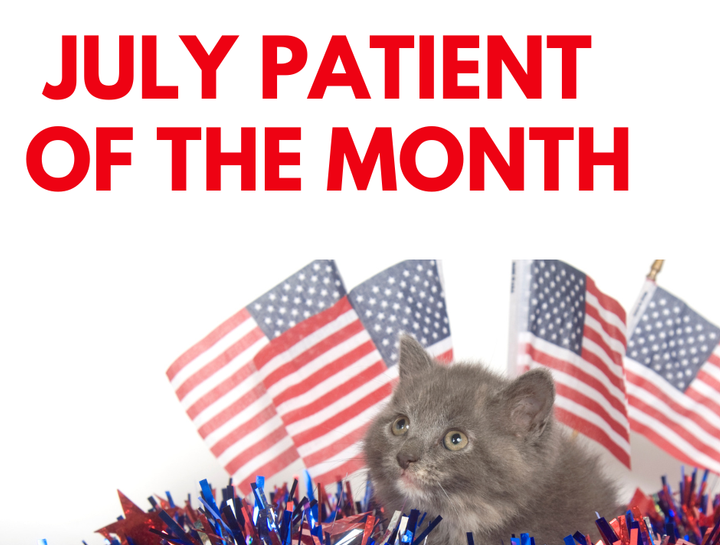 June 30, 2022
Our Feline Patient of the Month: STRIPES
Hi, my name is Stripes and I am a 7 to 8 year old tabby who came to us one very cold snowy January. My Daddy made me a little fort to keep me warm and before they knew it he was in the house snuggling up to the dog. I am an absolute sweetheart and the loveliest cat they have ever had. Thank you to everyone at Eastside AMC for your excellent care. I had some recurrent sinus congestion and wheezing that just wouldn't get better. You found out it was an infected tooth and after surgery, I am completely better!
Our Canine Patient of the Month: JACKIE


It is amazing how much love and laughter I bring into my family's life and even how much closer my family has become with each other because of me. I love to hug, steal kisses and cuddle. Even though my tail falls short of a wag, my family can tell I love greeting them every morning.